Growth Opportunities
A fresh look toward the future is built on experience and relationships.
Flexibility and versatility make Pine Ridge Business Park a perfect fit for companies seeking a combination of office, showroom and industrial space.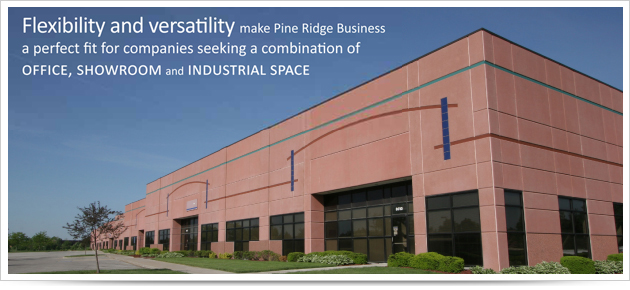 Construction & Design
In Pine Ridge Business Park, we can build a structure to fit your business, or you can move into an existing building with an interior built-to-suit. We provide construction management services, interior architect and designer services, and availability of outside architects to help plan your company's space at no charge, including floor plans designed for maximum flexibility.

Our experienced professionals can work with you to determine the exact needs of your company and develop the right project to answer those requirements.
We are committed to saving our tenants time, energy and money, and we strive to have a complete knowledge of local building codes, fire codes, and federal workplace requirements.